The theme for the hunt this week is
smelly
. I don't have any smelly pictures and since I wouldn't enjoy taking one for the theme nor looking at such pictures , I decided not to participate this week... if you posted a
mild
smelly pic, let me know!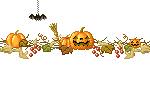 This is a long weekend in Spain due to Columbus Day celebrated on October 12th. We are having splendid weather and I will show you where we spent Friday later on but for the time being I will leave you with two images: the vineyards
behind our beach,
home of the Spanish
cava
(champagne) and our
long beach
(5km / 3.5 miles) as seen driving down the hills yesterday to come home...! Please note the blue skies... I am always amazed, it's the intensity, the light, the pictures cannot capture the wonderful colors!